All-New 2021 Maserati MC20 Release Date: What We Know So Far
When Will the 2021 Maserati MC20 Be for Sale?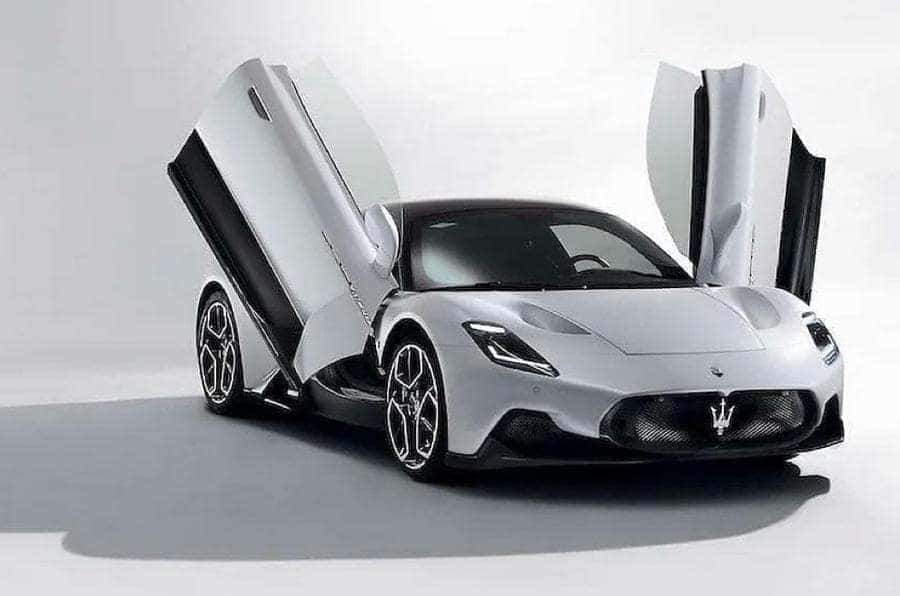 Maserati has long been known for creating some of the greatest sports cars to ever grace the road, but with the all-new 2021 Maserati MC20, the company is truly pushing the boundaries of sports driving innovation. While the car was announced several months ago, we now have updates on what we can expect from this upcoming thrill-ride.
Let's take a look at what we know about the 2021 Maserati MC20 release date, and what we can expect it to deliver.
The 2021 Maserati MC20 Will Offer Exciting Powertrain Options
First and foremost, you need to know what the 2021 Maserati MC20 is, or will be. A super sports car that will be available in both coupe and convertible formats, the MC refers to Maserati Corse, which is a sign that the company plans on creating and using a track-only version of the car for its reentry into professional racing.
There is a lot to look forward to in the MC20, but arguably the most exciting news involves the powertrains that will be offered. It will debut with a supremely powerful 630 horsepower twin-turbo V6, and will at some point offer an all-electric option featuring all-wheel drive. The V6 will use an innovative twin-combustion engine system lifted from Formula 1 race cars, and it will be paired with an eight speed automatic transmission. Maserati says this will deliver a top speed above 200 miles per hour, and a blink-and-you'll-miss-it 0-60 time of under three seconds.
You'll step into your MC20 via two "butterfly" doors that open upward, and inside you'll find a modern, minimalist design with a lot of black leather and deep blue stitching and accents. Little is known about the infotainment system at this point, except that it will be updated from existing systems and will feature a larger touchscreen than previous Maserati releases.
Once you're on the road you'll find that the MC20 offers several distinct driving modes that deliver improve situational performance:
GT Mode: a default setting designed for a comfortable ride
Sports Mode: stiffens up the active suspension to deliver more responsible handling
Wet Mode: draws power away from the engine boost to focus on traction and stability on wet surfaces
Corsa Mode: switches on the launch control to provide a blast of acceleration
ESC: turns off all modes to provide typical mechanical operation
Suffice to say that the 2021 Maserati MC20 will deliver a truly novel and superior driving experience.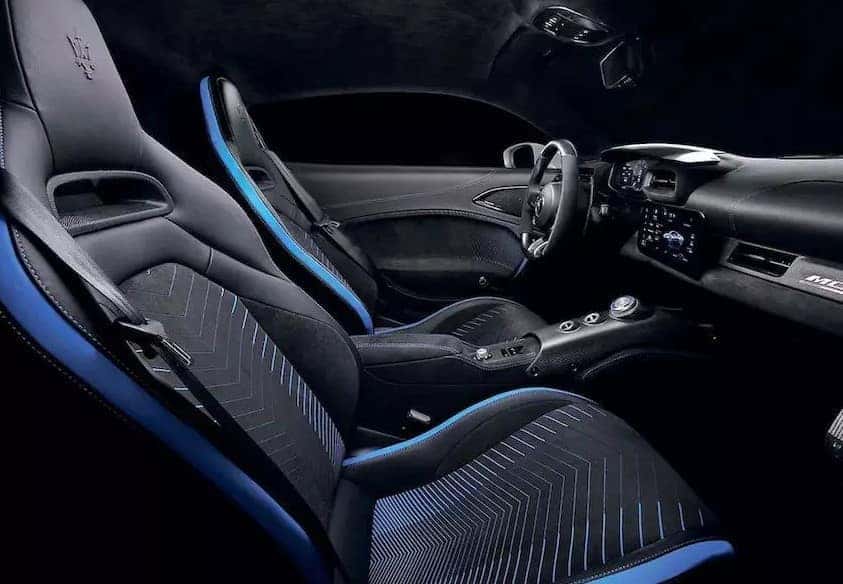 When Is the 2021 Maserati MC20 Release Date?
So now you're probably wondering about the 2021 Maserati MC20 release date? As of now, no specific date has been given, but we expect it to be available at our dealership within the next few months.
At Maserati of Tampa, you'll find the utmost in selection, service, and safety. What do we mean by safety? Shopping with peace of mind is difficult during these trying times, which is what makes our offsite test drive service so important. Simply arrange a time, and we'll bring the model of your choice directly to your home or office.
Check out our current new Maserati selection online now, or call Maserati of Tampa at (813) 933-2811 today.