Why Get Your CPO Ghibli from Our Maserati Dealer?
Find the Ideal Certified Pre-Owned Maserati for You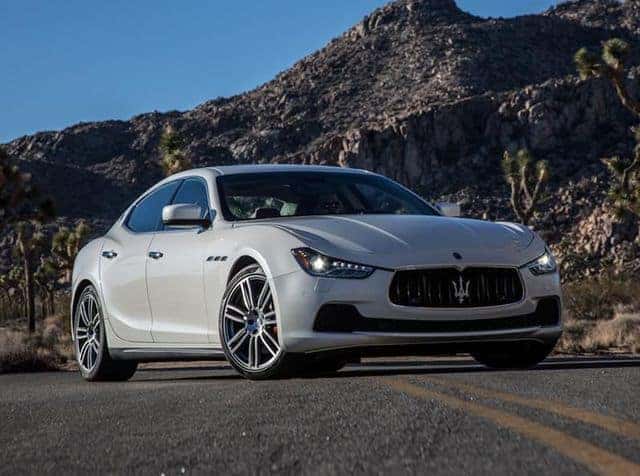 It's no wonder you're on the lookout for a top-quality CPO Ghibli. The Ghibli has spent decades at the head of the sports car pack thanks to its renowned performance, captivating style, and luxurious driving experience. Just take a look at what the industry's top reviewers have to say about it:
Edmunds
"Angles, curves and lines as only the Italians can do…A joy to drive quickly on a winding road…Front seats are supportive and comfortable…Sound from the tailpipe is a symphony unto itself."
Car and Driver
"With its deliciously curved lines, the 2019 Maserati Ghibli's looks are backed up by what's under the hood."
The Car Connection
"Shapely, tailored look…Luxurious, modern interior…Strong turbo V-6 engine…Available all-wheel drive."
CNET Roadshow
"The Ghibli looks good, it sounds great and the infotainment is top notch."
TopGear
"Fun to drive."
In other words, if you're looking for a car that is thrilling inside, outside, and under the hood, the Ghibli delivers.
But where should you get your CPO Ghibli? Finding a quality Certified Pre-Owned Maserati is never easy, but in these challenging times it's even more difficult. But one Tampa dealership has the solution: Maserati of Tampa. Let's take a look at why.
Test Drive Your CPO Ghibli from the Safety of Home
At Maserati of Tampa, we improve your shopping experience in many ways:
Valet test drives at home
For starters, we offer a unique service that will make your shopping experience safer and more convenient—valet test drives directly at your home or office. All you need to do is schedule a time, and we'll bring your CPO Ghibli to you.
Vast inventory
At our dealership you'll find the largest Certified Pre-Owned Maserati selection in the region, and that includes many CPO Ghibli options. Test drive the Ghibli alongside other models, and find out which is the ideal choice for you.
Unrivaled quality
One of your primary concerns when shopping for a pre-owned vehicle likely involves quality. At Maserati of Tampa you don't have to worry thanks to the unrivaled quality of every vehicle we offer. You can drive with peace of mind knowing that each vehicle has been rigorously inspected and reconditioned.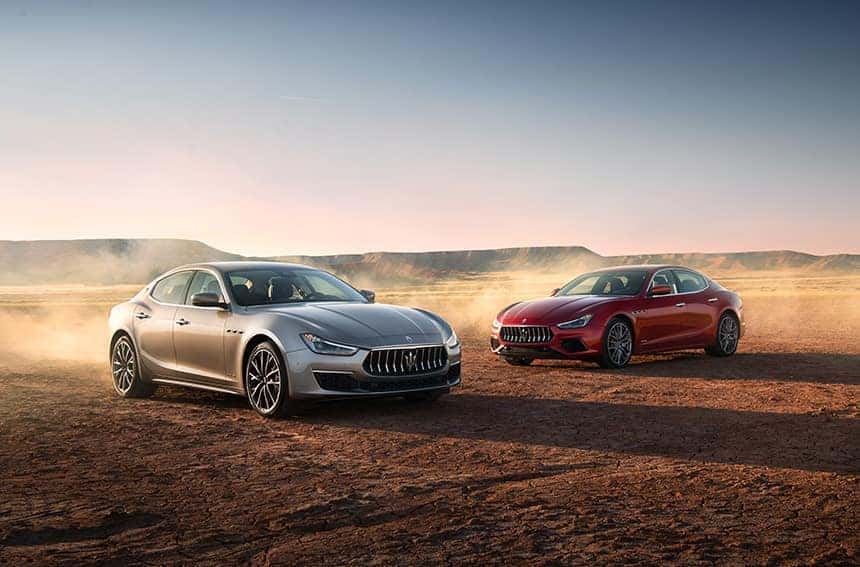 Schedule Your CPO Ghibli Test Drive Today
Ready to test drive your CPO Ghibli? Contact Tampa's premier Certified Pre-Owned Maserati dealership, and schedule your test drive today.
At Maserati of Tampa, you'll not only enjoy unrivaled safety, convenience, selection, and quality, but you can count on receiving unsurpassed satisfaction. We're committed to providing complete satisfaction with every interaction, which means that you'll always receive service that you knowledgeable, prompt, and friendly.
Check out our current Certified Pre-Owned Maserati selection online now, or call Maserati of Tampa at (813) 375-3660 today.