Introducing the 2021 Maserati MC20 – A One of a Kind Super Sports Car
Learn More About the 2021 Maserati MC20 Price and Release Date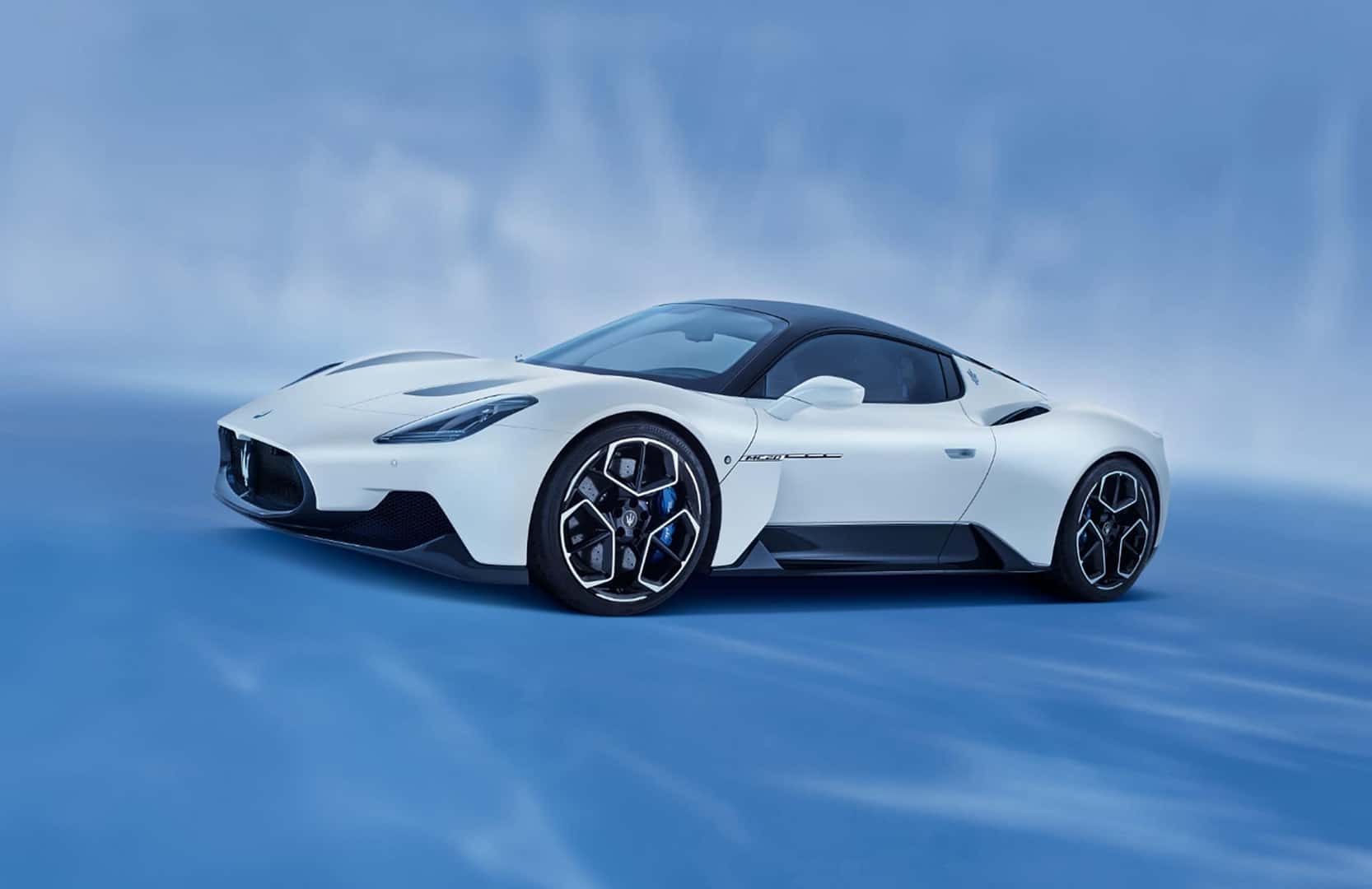 Over the course of the past century, many luxury sports car makers have come and gone, but one has consistently remained at the head of the pack: Maserati. When you drive a Maserati, it shows that you have a taste for refinement and quality, and of course for thrilling performance. Now this renowned automaker has revealed its latest offering—the 2021 Maserati MC20—and experts can't wait to see it in action.
Let's take a look at what we know about the 2021 MC20 so far, and find out how it's pushing the boundaries of super sports car innovation.
Meet the 2021 Maserati MC20
The first version of the 2021 Maserati MC20 coupe will boast a newly designed engine that the engineers have called "Nettuno" (Italian for "Neptune"): a mid-mounted, 3.0 liter V-6 that produces a whopping 621 horsepower and 538 lb-ft of torque. With its 12 spark plug, 12 combustion chamber setup, variable valve-timing, and double overhead cam shafts, there's never been any engine quite like it. Starting from a standstill, Maserati says the MC20 will hit 60 MPH in just 2.9 seconds, shooting up to 124 MPH in a mere 8.8 seconds before topping out at 202 MPH.
The 2021 MC20 also features a number of special drive modes to provide a more tailored experience. The default GT mode delivers comfort; Sport stiffens up the active suspension allowing for more responsiveness; Wet draws focus from the engine boost to emphasize traction and stability; Corsa turns on the launch control to deliver greater acceleration; and ESC turns them all off providing more typically mechanical operation.
Inside the cabin you'll find plenty of love. Reviewers have been praising the MC20 interior for offering both a minimalist design and plenty of state-of-the-art technology and luxury comfort, such as an in-dash 10-inch instrument cluster display along with an infotainment display of the same size, a carbon fiber steering wheel with micro-suede, large gearshift paddles, and the company's new Maserati Touch Control Plus with Maserati's Intelligent Assistant known simply as MIA.
There has been no specific 2021 MC20 price given yet, but experts expect that it will be around $195,000. And the 2021 MC20 release date is similarly unknown, though it will be available sometime next fall.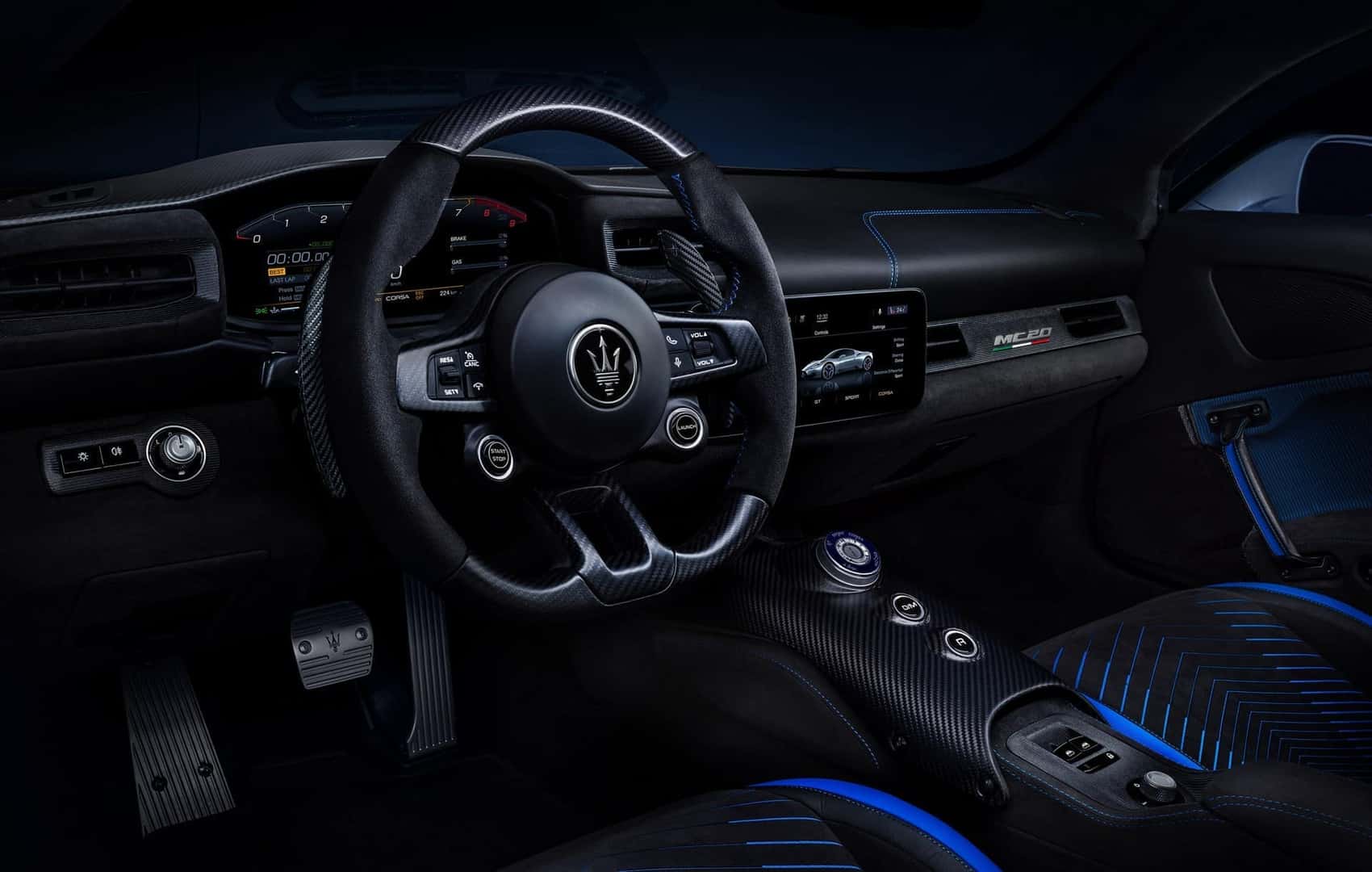 Why Get Your 2021 MC20 from Our Tampa Maserati Dealer?
When the 2021 Maserati MC20 does hit the streets, you'll find it at Maserati of Tampa. Why shop at our dealership?
We're committed to providing you with a superior experience at all times. Presently that means ensuring that you can shop and buy in safety by providing special services like offsite test drives at your home or office, as well as 100% online scheduling and transactions that can be completed from the comfort of home.
What's more, at Maserati of Tampa we're dedicated to providing you with complete satisfaction at all times. That means delivering service that offers all the expertise and friendliness that you expect.
Check out our current new Maserati selection online now, or call Maserati of Tampa at (813) 933-2811 today.