5 Reasons You Need to Drive the 2021 Maserati Levante
Experts Have High Praise for the 2021 Maserati Levante SUV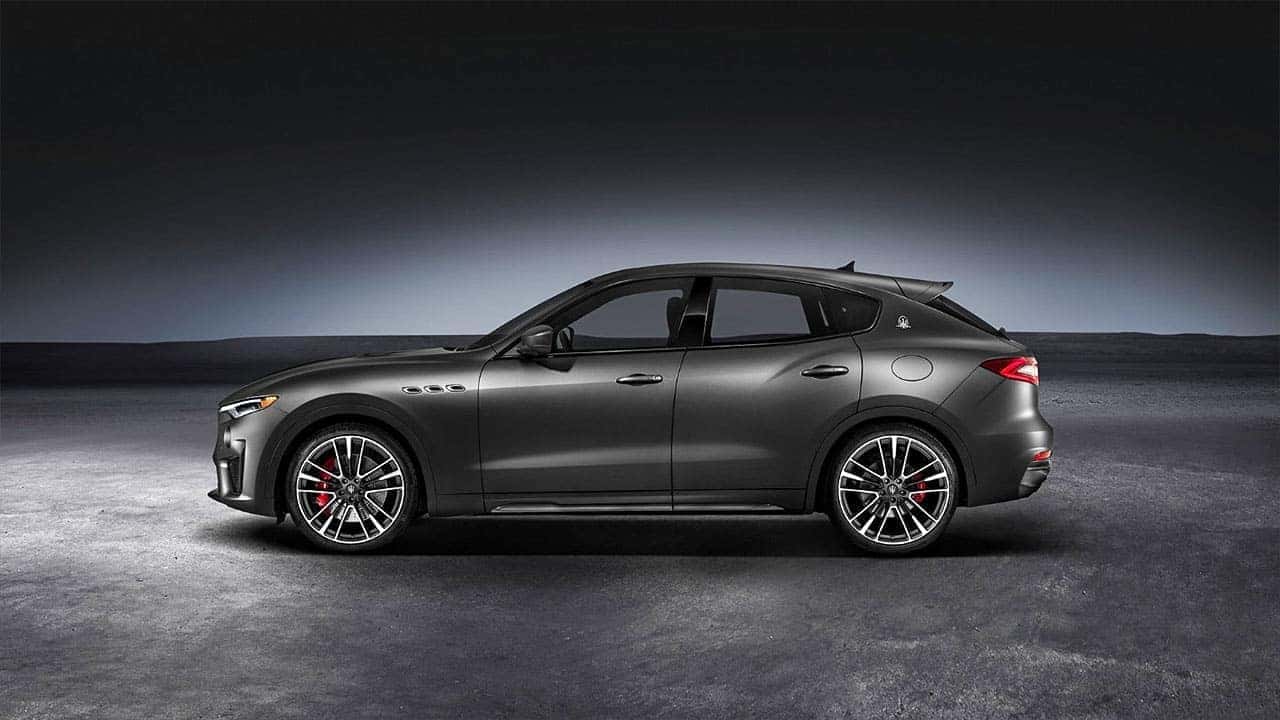 When the Levante was first released in 2017—making it the first Maserati SUV—it quickly became the most popular vehicle in the company's lineup thanks to its paramount fusion of Maserati performance with SUV versatility. Now the 2021 Maserati Levante is here, and experts are thrilled:
Car and Driver
"Seductive exterior styling…Growling exhaust note…Quick acceleration times…The Maserati Levante offers an intoxicating combination of style and substance."
Kelley Blue Book
"Fabulous style…Fantastic engines…Exclusivity…Plenty of classy options…The 2021 Maserati Levante brings something special."
Motortrend
"Awesome Ferrari-built engines…Excellent steering feel…Comfortable high-speed cruising…Rapid acceleration."
Edmunds
"Design differentiates it from the sea of look-alike crossovers…Turbocharged V6 and V8 engines provide quick acceleration…Suspension enhances ride comfort and handling around turns…Highly customizable interior."
TopGear
"Plush cabin…Plenty of space…Decent corning…Enjoyable."
US News Rankings and Reviews
"The 2021 Maserati Levante is one of the most fun-to-drive vehicles in the luxury midsize SUV class…Tremendous engine power…Dynamic handling…Intuitive infotainment system."
Simply put, if you're looking for thrilling performance, a luxurious driving experience, and plenty of SUV versatility, the 2021 Maserati Levante delivers.
Why Drive the 2021 Maserati Levante?
There are many reasons the 2021 Maserati Levante SUV is a great vehicle, but here are a few that owners tend to bring up again and again:
That unrivaled Maserati performance
With its sports-tuned handling and up to 580 horsepower, the Levante is no mere SUV—it's a Maserati. That means that it will deliver a thrilling driving experience every time you get behind the wheel.
SUV versatility
As Maserati's first SUV, the Levante offers a superior level of versatility. With seating for five and plenty of cargo space, it's an outstanding SUV for moving people and stuff.
Refined styling
Inside and out, the 2021 Levante has been tailored to deliver a level of luxury that's difficult to challenge. With its stylish design, top-quality cabin materials, and elegant yet exciting colors, the Levante was crafted to be seen—and to impress.
State-of-the-art technology
The 2021 Maserati Levante boasts a slew of the latest technology. With powerful driver assist systems, the Maserati Intelligent Assistant, Maserati Connect, and more, the Levante offers superior levels of innovation.
Levante accessories
Your Levante's capabilities can be bolstered by the addition of a variety of slick accessories, like the Retrofit Sports Pedal Kit, the Skid Plate Kit, a Universal Tablet Holder, illuminated doorsills, rooftop rails and cargo carriers, and more.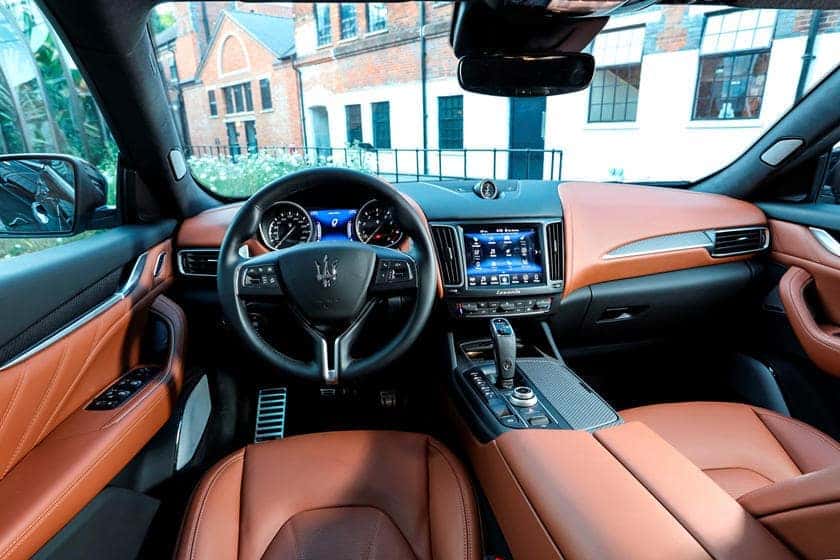 Test Drive the 2021 Maserati Levante at Our Tampa Dealer
The 2021 Maserati Levante is for sale now at the premier Tampa Maserati dealer: Maserati of Tampa. Visit us today to enjoy unrivaled selection, expertise, and dedication to delivering complete satisfaction.
This year also brings our 50ths birthday, so come help us celebrate!
Check out our current selection of the 2021 Maserati Levante online now, or call Maserati of Tampa at (813) 933-2811 today.