Check Out the 2021 Maserati Ghibli – Especially the New Trofeo Edition
The New 2021 Maserati Ghibli Trofeo Packs a Powerful Punch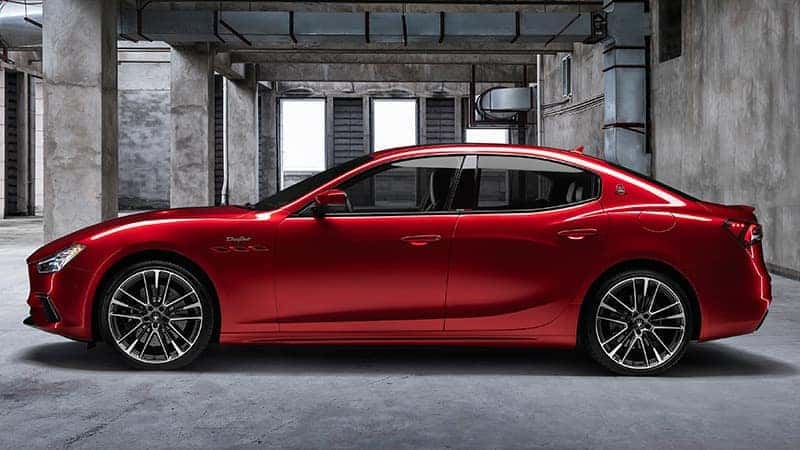 For decades now, the Maserati Ghibli has stood as one of the most stylish and thrilling sports cars on the road. Now the 2021 Maserati Ghibli is here, and not only do experts say that it maintains its reputation for driving excellence, but that the all-new Trofeo edition delivers a new level of power and performance.
Speaking on the 2021 Ghibli in general:
Car and Driver
"As a sports sedan, the Ghibli's a winner…Head-turning styling…All manner of luxury materials…Two powerful engine options…Stands out among Audis, Benzes, and BMWs."
Motortrend
"Awesome V-6 exhaust note…Rich leather upholstery…An enjoyable car to pilot through a series of corners."
Edmunds
"Expressive Italian styling…Sharp handling makes it fun to drive…Front seats are supportive and comfortable…Evocative exhaust note."
Kelley Blue Book
"Captivating style…Ferrari-derived engines…Spine-tingling sounds…More exclusive than the German contenders."
As for the Trofeo specifically:
Motor1
"Phenomenal sports sedan…Motorsport-inspired performance without abandoning Italianate pampering."
Motor Authority
"2021 Maserati Ghibli Trofeo adds substance to style…Prodigious power…The Ghibli Trofeo's styling, performance, well-integrated technology, and playful attitude left me rather smitten. It nimbly skirts the line between luxury and performance, conflicting parts of its nature somehow existing in appealing harmony."
Simply put, the 2021 Maserati Ghibli continues to thrill—and the Trofeo pushes the thrills to a whole new level.
2021 Maserati Ghibli Specs, Features and Updates
Now let's dig in and get specific.
The new Maserati Ghibli has been upgraded with a 10.1-inch touchscreen that is used to control the brand's latest infotainment system. It also features an improved instrument cluster, minor styling revisions, and the availability of wireless phone charging.
But most exciting is the availability of the all-new 2021 Maserati Ghibli Trofeo. While the base v6 starts at an already admirable 424 horsepower, the Trofeo's new V8 engine—that was developed by Ferrari—delivers a thunderous 580 horsepower. That translates into a 0-60 times of just four seconds.
The Trofeo also benefits from the inclusion of a launch-control system fused to the ZF eight-speed automatic transmission (which Car and Driver says is "excellent"). To activate the system, simply press the brake, aim the steering forward, select the Corsa driving mode, press the accelerator, then release the brake. BAM—you're at 60 miles per hour.
The new Ghibli also features Maserati Connect, which allows you to control various systems from your phone, and even monitor your car's overall health.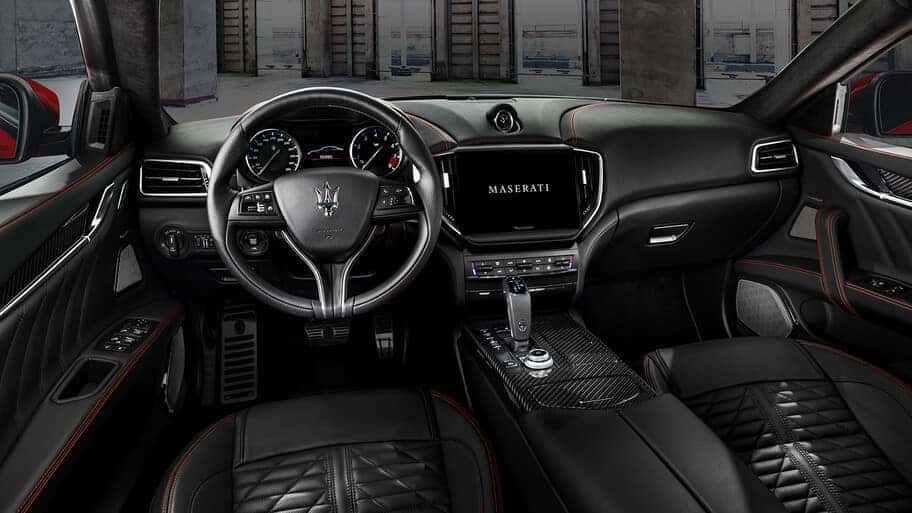 Test Drive Your 2021 Maserati Ghibli at the Premier Tampa Maserati Dealer
Ready to experience the thrills of the new 2021 Ghibli for yourself? It's for sale now at Maserati of Tampa, the premier new Maserati dealer in the area.
At Maserati of Tampa, we're excited to share that 2021 brings our 50th birthday. For half a century we've been providing the utmost in automotive excellence, and we look forward to doing the same for decades to come. Join us to celebrate today!
Did You Know? For a limited time we'll pay you an extra $500 on top of your buyback appraisal value. We want your vehicle, and we'll pay over top dollar for it. Contact us today to learn more.
Check out our selection of the 2021 Maserati Ghibli online now, or call Maserati of Tampa at (813) 933-2811 today.