The 2021 Maserati Ghibli S is "Eye-Catching" and "Gutsy"
Experts Hail the 2021 Maserati Ghibli S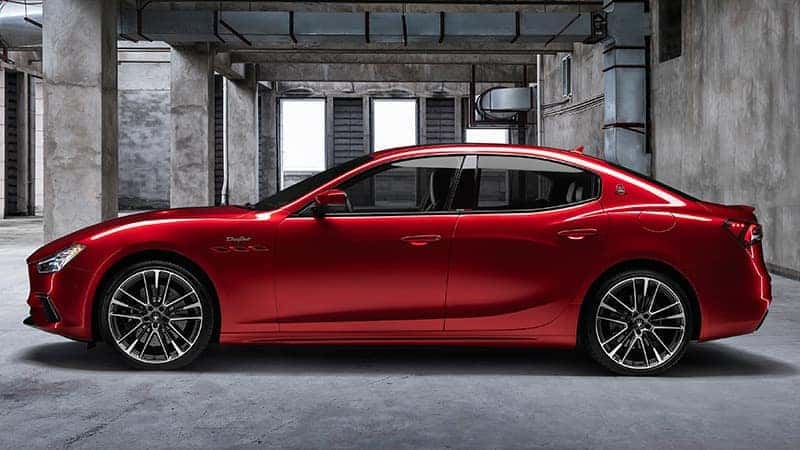 For decades now, the Maserati Ghibli has stood as one of the most renowned sports cars on the road thanks to is superior performance and singular Italian styling. Now reviewers are saying that the 2021 Maserati Ghibli S takes this tradition of excellence to a whole new level.
Just take a look at what the experts have to say about the new Ghibli S:
Car and Driver
"Eye-catching design…Gutsy twin-turbo engines…Delivers driving thrills better than most rivals…The Ghibli offers classic sports sedan vibes with an Italian flair."
Motortrend
"Awesome V-6 note…Rich leather upholstery…The Ghibli is an enjoyable car to pilot through a series of corners."
Edmunds
"Expressive Italian styling…Sharp handling makes it fun to drive…Front seats are supportive and comfortable…Evocative exhaust note…Muscular."
Kelley Blue Book
"Captivating style…Ferrari-derived engine…Spine-tingling sounds…More exclusive than German contenders."
Carbuzz
"This Italian sports exec is one of the best-looking cars in its class…A fine driver's car…A beautiful interior."
Suffice to say that if you're looking for a car that is thrilling to drive, look at, and even hear, the 2021 Maserati Ghibli S delivers.
2021 Maserati Ghibli S Specs and Features
The 2021 Ghibli is available in four trims, but for now we're specifically looking at the Ghibli S.
In terms of performance, the 2021 Ghibli S delivers with 424 horsepower churning out of its twin-turbo V6, resulting in a max speed of 178 mph and a 0 to 60 time of just 4.9 seconds.
Once you're behind the wheel, you'll find that the new Ghibli S is packed with technology and luxurious refinements. The new 10.1-inch touchscreen infotainment system is fused with Maserati Connect, which allows you to sync your car to your devices and personal assistants like Google Assistant or Amazon Alexa, which provides a truly personalized, streamlined ownership experience. The cabin features a refined layout that is rich with elegant touches like the highly acclaimed leather surfaces. What's more, the Ghibli S is equipped with a range of Level 2 Advanced Driving Assistance Systems, including Traffic Jam Assist.
In other words, the 2021 Maserati Ghibli S is packed with performance, luxury, and technology.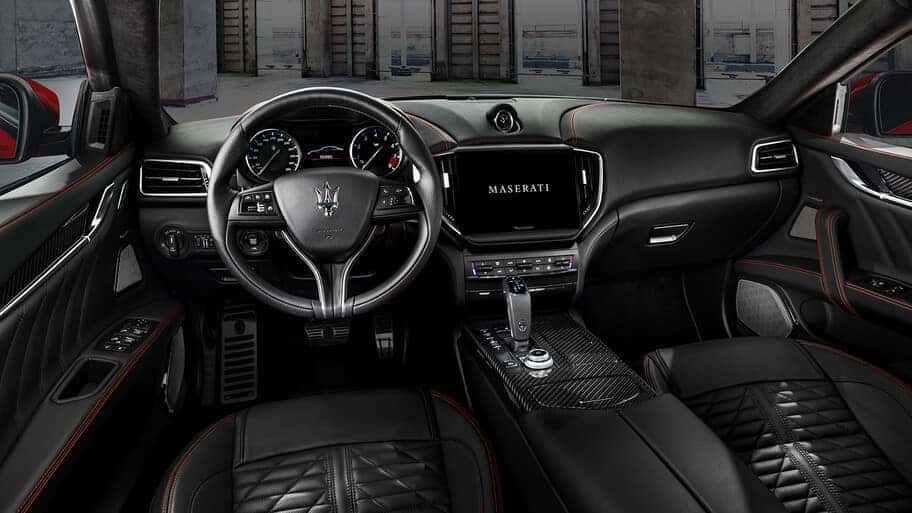 Test Drive the 2021 Maserati Ghibli S at Our Tampa Dealer Today
Ready to experience the unrivaled thrills of the 2021 Maserati Ghibli S for yourself? Visit Maserati of Tampa today, where you'll find a superior shopping experience to go along with Maserati's superior driving experience.
At Maserati of Tampa, we're currently celebrating our 50th birthday. For half a century we've been providing the utmost in automotive expertise to drivers in the Tampa region, and we're looking forward to continuing this tradition for decades to come.
One reason our customers appreciate us so much involves our commitment to providing convenience. For example, we've just launched a new Concierge Shopping Service to make your life easier. All you need to do is tell us about your ideal vehicle and when you need it by, and we'll take care of the shopping for you.
Check out our current selection of the 2021 Maserati Ghibli S online now, or call Maserati of Tampa at (813) 933-2811 today.