Check Out the 2020 Maserati Lineup at Our Tampa Dealer
Find Your New Maserati at the Premier Tampa Dealer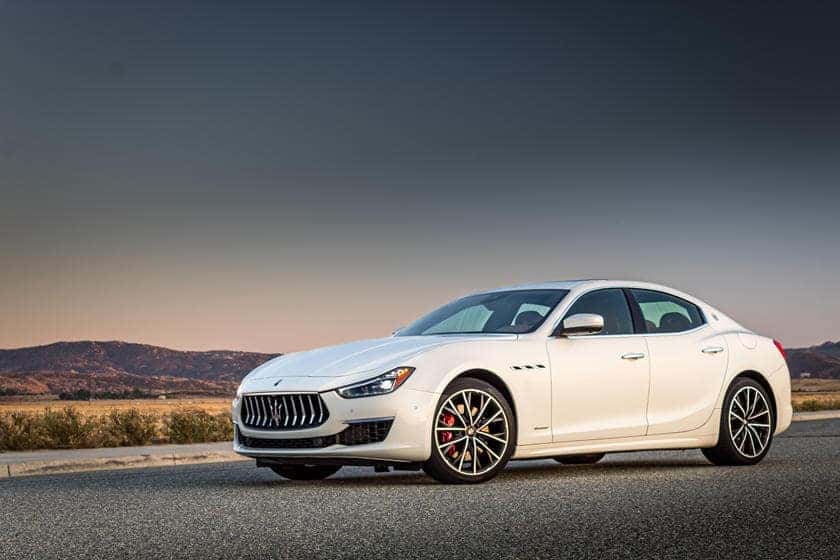 Over the course of the past century, one automaker has consistently remained at the head of the pack when it comes to delivering thrilling sports performance in a luxurious, stylish package: Maserati. If you're looking for high performance engines, eye-catching exterior design, and a comfortable, refined cabin that you'll enjoy driving in all day, then you're looking for a new Maserati.
To that end, let's take a look at the 2020 Maserati lineup available now at Maserati of Tampa, and at why our dealership offers a truly superior experience.
Browse the 2020 Maserati Lineup at Maserati of Tampa
Here's a brief overview of the 2020 Maserati lineup:
2020 Maserati Ghibli
The Ghibli has been setting the standard for sports car thrills for more than 50 years. The 2020 release offers up to 424 horsepower and gorgeous styling.
2020 Maserati Levante
Known as "the Maserati of SUVs," the Levante offers the perfect fusion of exciting performance and SUV versatility.
2020 Maserati Quattroporte
A 4-door luxury sedan designed for long commutes, the Quattroporte allows you to cruise in unrivaled comfort.
2020 Maserati GranTurismo
Bridging the space between the Ghibli and the Quattroporte, the GranTurismo is the sports racer you can drive comfortably all day.
2020 Maserati GranTurismo Convertible
Everything you love in the GranTurismo, but convertible.
Now, why shop for your new Maserati at our Tampa dealer?
For starters, at Maserati of Tampa we make shopping safer and more convenient with offsite test drives. All you need to do is arrange a time, and we'll bring the model of your choice directly to your home or office. And of course you're always welcome to visit us at our location.
What's more, we're 100% committed to providing you with complete satisfaction at all times. That means that your service will always be knowledgeable, friendly, and prompt.
Test Drive Your New Maserati Today
Ready to get behind the wheel of a vehicle that offers paramount performance and luxury? Visit Maserati of Tampa today, or schedule your offsite test drive at a time that's convenient to you. Feel free to compare the different models side by side, and choose the one that best suits your demands.
Check out our current selection from the 2020 Maserati lineup online now, or call Maserati of Tampa at (813) 933-2811 today.