Check Out the Sleek 2020 Maserati Ghibli Interior
Experts Hail the 2020 Ghibli Sedan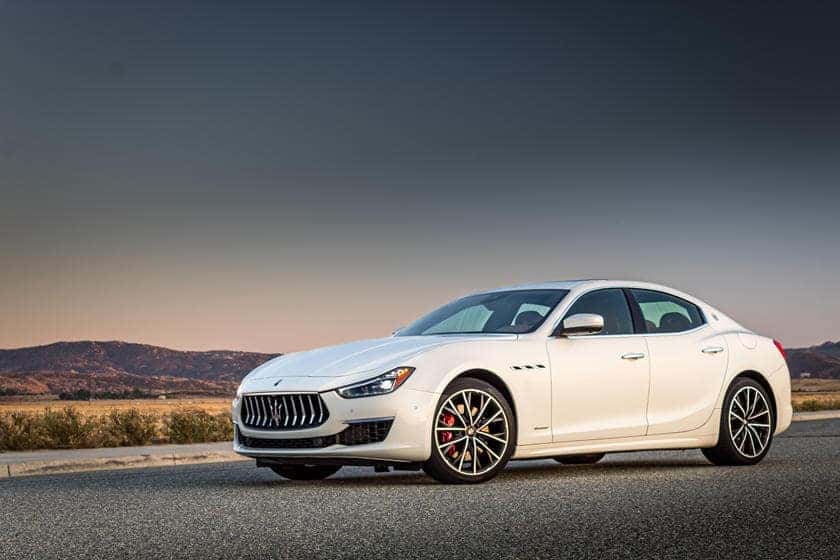 For decades now, the Maserati Ghibli has been one of the most renowned sports cars on the road. Now the 2020 Ghibli sedan is here, and experts are saying that it brings Maserati excellence to a whole new echelon:
CNET Roadshow
"Maserati excels at blending its sporting roots with unsurpassed luxury and Italian style. The all-new Ghibli furthers that trend, and the midsize luxury sport sedan offers the complete package…More boost and more aggressive…Elegant design."
Car and Driver
"Distinctive exterior styling…Built-in exclusivity…Gutsy twin-turbo V6…Fancy, fast, and flashy."
Edmunds
"Angles, curves and lines as only Italians can do…Sharp handling makes it fun to drive…Front seats are supportive and comfortable…Sound from the tailpipe is a symphony unto itself."
Kelley Blue Book
"Relatively affordable Italian exotica…Ferrari-sourced engine, emotional exhaust note…Expressive design w/ sumptuous materials."
Motortrend
"Wonderful V6 engine note…Exciting and emotional personality…Abundant interior trim options."
The 2020 Maserati Ghibli Interior Provides Luxurious Thrills
The 2020 Maserati Ghibli interior offers a range of state-of-the-art comforts and technology features. To name but a few:
Dual-zone climate control
Keyless ignition
Leather upholstery with 6-way power seats
4-inch touchscreen infotainment display
Rearview camera
8-speaker premium audio system (which can be upgraded to 15 speakers with 1,280 watts)
WiFi system
Navigation
Cabin material upgrades
Suffice to say that you'll enjoy your sporty ride in style and comfort.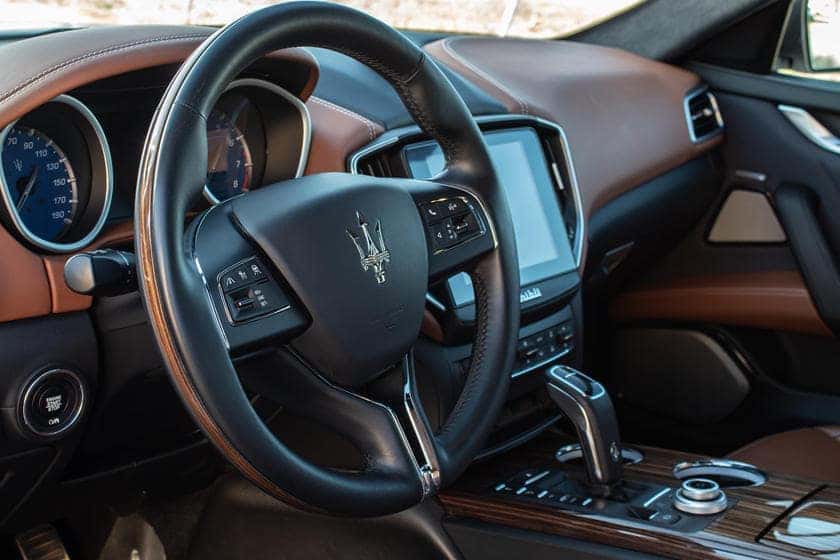 Test Drive the 2020 Maserati Ghibli Sedan with Greater Peace of Mind
If you're like many people, you might have concerns about heading out to shop on-location. At Maserati of Tampa, your safety is one of our foremost concerns, and that's why we offer special services to provide you with greater peace of mind.
For example, thanks to our valet test drive service, you can try out the Ghibli or any other model that interests you from the comfort and safety of home. Simply arrange a time, and we'll bring the Ghibli to your home or office.
What's more, we allow you to complete all process, transactions, and scheduling online, including shopping, purchases, and scheduling valet test drives and service pickup/drop-off. We're committed to providing you with complete satisfaction at all times, and online service is just one way we achieve this.
Check out our current 2020 Maserati Ghibli sedan inventory online now, or call Maserati of Tampa at (813) 375-3660 today.